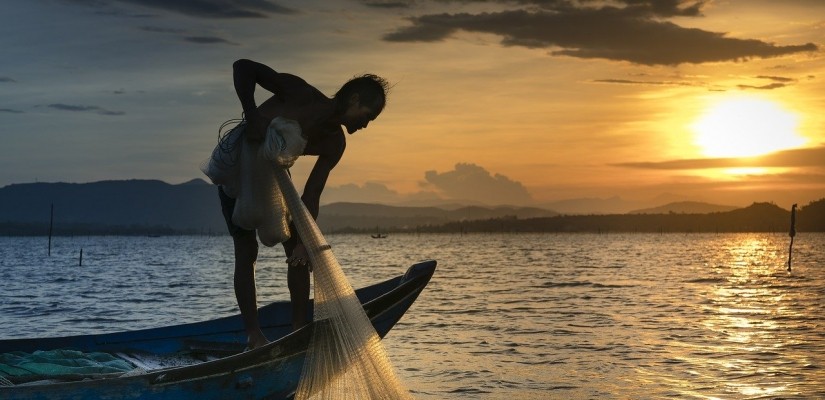 The Vietnamese government has encouraged fishing crews to ignore a ban imposed by China on summer fishing in the disputed waters of the South China Sea. Announced on April 30, China's annual fishing ban will be in effect from May 1 until August 16, 2020. The ban applies to certain sea areas of the South China Sea that encompass parts of the Tonkin Gulf and Paracel Islands. According to Chinese officials, the bans seek to promote the development of sustainable fisheries and improve marine ecology.
The Vietnam Fisheries Society has opposed China's unilateral decision, saying the fishing ban has no legal value over Vietnam's sovereignty sea areas. Vietnam's Ministry of Agriculture and Rural Development also disputed the ban's validity, asserting that the waters are Vietnamese territory. Furthermore, Vietnam's Foreign Ministry has declared that Vietnam has full legal basis and historical evidence to assert its sovereignty over the Paracel and Spratly Islands, as well as its legal rights over its waters in accordance with the United Nations Convention on the Law of the Sea.
According to local news reports, the Vietnamese government is allowing fishing vessels with licenses until the end of 2020 to fish in the Tonkin Gulf common fishing area. However, these vessels have been encouraged to avoid areas east of the delimitation line. China has been regularly issuing similar fishing bans every year and Vietnam has consistently condemned them. Contention over disputed waters in the South China sea has generated a consistent risk of conflict between China and its southeastern neighbors.
Click here to read our Report on Territory Disputes in the South China Sea.