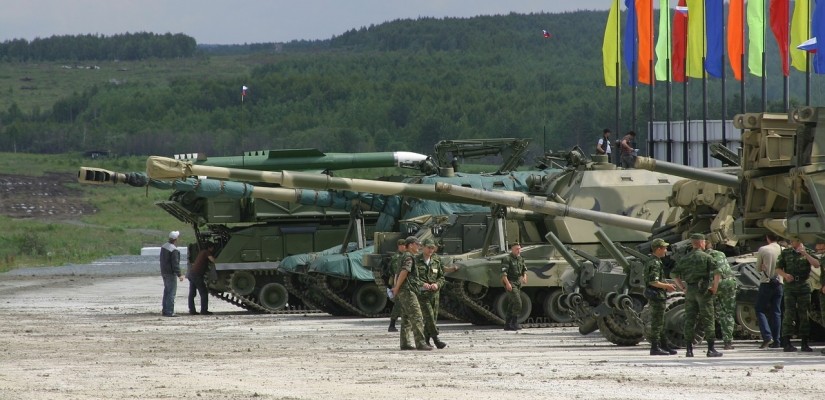 At India's request, Russia is now accelerating the delivery of its S-400 surface-to-air missile defense systems to New Delhi. India's interest in bolstering its defensive capabilities has resulted from intensified relations with its neighbors China and Pakistan. India has also requested the quick delivery of missiles, ammunition, and assault rifles from Russia. The request for accelerated delivery of military equipment comes amid ongoing border tensions between India and China and a longstanding controversy with Pakistan over control of the disputed region of Kashmir.  
On June 15, 2020, a clash between Chinese and Indian military forces in the disputed border region of Ladakh resulted in the deaths of 20 Indian soldiers and an unknown number of Chinese casualties. Additionally, New Delhi has ordered Pakistan to cut its embassy staff by half and has expelled two diplomats accused of spying.
India is now expected to receive the first of five S-400 deliveries before the end of 2020. The initial delivery was originally scheduled for 2021. India is expected to receive one S-400 battery per year, with all five expected to reach India by 2024. According to local sources, India plans to deploy three S-400 batteries on the border with Pakistan and two with China. India's accelerated receipt and planned deployment of the S-400 systems provides a clear indication that the country is prioritizing the protection of Indian airspace. This could also be an indication that India perceives Pakistan as the more likely threat.
The United States, which blacklisted China for its purchase of the Russian defense system, has threatened to impose sanctions on any country trading with Russia's defense and intelligence sectors. India, the largest buyer of Russian military hardware, agreed to pay roughly $5 billion for the S-400 systems in 2018.
Click here to read our Insight on Russia's Advanced Conventional Weapons Trade and Associated Sanctions.