The US government published a report delineating a strategy to reduce reliance on foreign sources of critical minerals such as rare earth elements. Rare earth elements (REEs) are a set of 17 chemical elements that are critical for manufacturing various commercial and military technologies such as hybrid vehicles, wind turbines, night-vision goggles, and precision-guided weapons. According to the United States Geological Survey, China produced 81% of the global rare earth supply in 2017.
The report comes at a time of heightened trade tensions between the US and China. Demonstrating the severity of these tensions, Chinese media has begun issuing thinly veiled threats that it may establish export controls on REEs. Adding to the speculation, Chinese President Xi Jinping toured a rare earth mining and processing facility in Jiangxi province along with Vice Premier Liu He in late May. This would not be the first time that Beijing has used REEs as an instrument of geostrategic influence. In 2010, China cut off exports of REEs to Japan after Tokyo detained a Chinese captain following an incident in which a fishing vessel collided with two Japanese Coast Guard ships near the disputed Senkaku/Diaoyu Islands. Subsequently, the World Trade Organization ruled against China in 2014 for trying to restrict exports of REEs, rejecting the Chinese claim that they did so on the basis of environmental protection.
The 50-page report, A Federal Strategy to Ensure Secure and Reliable Supplies of Critical Minerals, sets forth a strategy to mitigate strategic vulnerabilities relating to an overreliance on foreign sources for 35 critical minerals. It established that the US is "import-reliant" on 31 of these materials and depends completely on imports for 14 of them. These critical minerals and their manufacturing supply chains are susceptible to adverse foreign government actions, natural disasters, and other potential supply chain disruptions. The report also outlines short-term solutions such as stockpiling and improving alternate trade options but focuses more on establishing viable means by which to source these critical minerals domestically.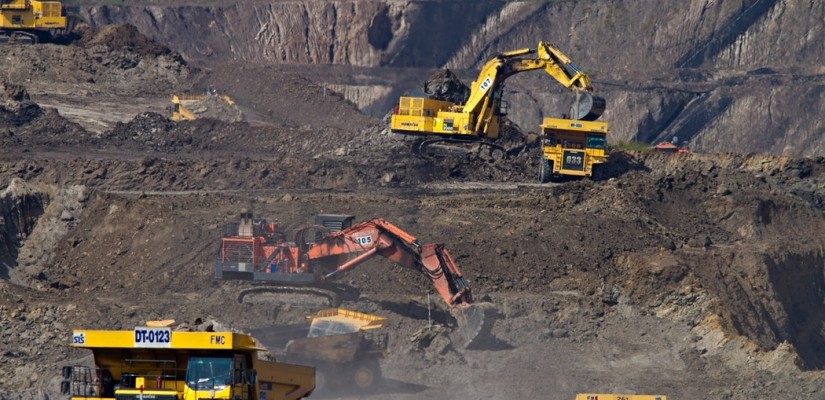 As a part of the long-term plan for REEs, the government hopes to expand mineral identification and exploration within the United States' Exclusive Economic Zone. The United States Geological Survey found that less than 5% of the US landmass has high-resolution regional aeromagnetic datasets available. Such datasets are needed for robust mineral resource assessment. To actualize increased domestic production of REEs, these datasets should be expanded and should be made available to the private sector in order to encourage a more favorable environment for investment. The government is also looking towards encouraging research and development of economically viable secondary sources. For example, a US startup has licensed patents to recycle REEs from consumer electronics and to produce 3D-printed REE magnets from recycled materials.
Supporting domestic production of REEs is also integral to this plan. The US REE industry has experienced business downscaling, relocation, and closure throughout its value chain. There is only one remaining US rare earth facility still in operation, located at California's Mountain Pass mine. Even so, there are no processing facilities in the United States and MP Materials, the owner of Mountain Pass mine, must ship 50,000 tons of rare earth concentrate annually to China for processing. The report stresses that the US must incentivize US private industry and galvanize domestic industrial-scale production through tax credits, capital gains tax exemptions, low-interest loans, and other forms of assistance.
In the meantime, the US Department of Defense is in talks with rare earth miners from Malawi, Australia, and other countries in a plan to diversify reserves in anticipation of the materialization of Chinese threats. At the release of the report, US Commerce Secretary Wilbur Ross warned: "These critical minerals are often overlooked but modern life without them would be impossible."