In the months since the COVID-19 pandemic emerged, South Korea has carried out various responses to minimize the spread of the virus and bolster its economy. South Korea's quarantine and testing responses have significantly limited the spread of the virus within the country's borders.  New cases in the country have averaged under 10 per day in the second half of April. The government has promulgated a series of targeted stimulus measures since early March 2020. To date, these stimulus packages have nearly reached $200 billion in total or roughly one-eighth of South Korea's GDP. The country has a relatively low debt-to-GDP ratio, which stood at 35.9% in 2018, so the government has room to maneuver. The Bank of Korea cut interest rates by 50 basis points in March and might make further cuts at the end of May. Yet, the export-driven economy will face challenges in the months ahead. The World Trade Organization (WTO) anticipates that global trade could fall by 32% for the year. Exports accounted for 44% of South Korea's GDP in 2018, the most recent year for which data is available. As global trade has stalled, so too has growth in Korea: the economy contracted by 1.4% in the first quarter of 2020. In the same period, exports fell 2% in, and a further 24.3% year-on-year in April. Experts predict that global trade may begin to recover in June, but of course this is still highly uncertain. Within the country, however, some industries will be able to respond and recover more quickly than others.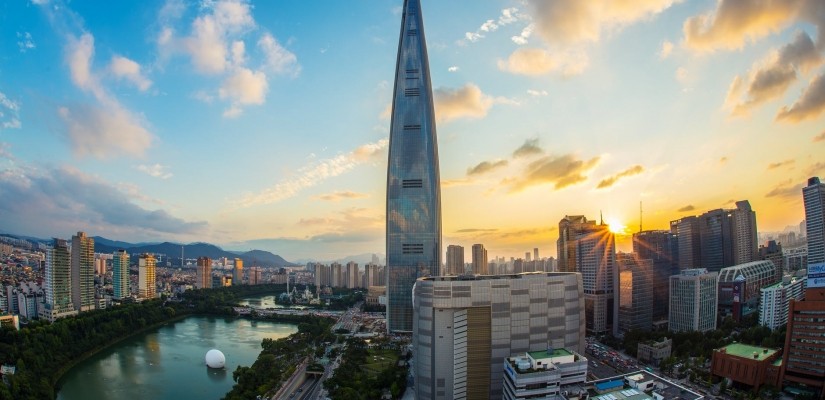 Major South Korean chemical companies have faced weak demand in the past few weeks, especially for petrochemicals, but resurgent demand in China and continued low oil prices will do much to expand their margins. Increased demand in China for petrochemicals such as polypropylene and polyethylene should significantly increase the outlook for major South Korean chemical producers, such as Lotte Chemical and LG Chem. Plastics products, especially gloves, masks, and other products with medical uses, should see sustained high levels of demand in the months ahead. The Independent Commodity Intelligence Services (ICIS) has estimated that China will account for 33% of global polyethylene demand in 2020. For the overall petrochemicals market, China is the world's largest importer and consumer. If demand for petrochemicals continues to increase in China in the next few weeks, this will prove a boon for South Korean petrochemical companies.
While overall semiconductor demand may fall substantially this year, the memory chip sub-sector should see sustained or even increased demand. The South Korean giant Samsung is the world's largest producer of DRAM and NAND flash memory chips. Domestic and international demand for memory chips should sustain high levels in the weeks ahead, as people shift towards working, studying, and pursuing entertainment online. Additionally, live-streaming requires high levels of DRAM memory to function. Samsung accounts for 43.5% of world DRAM production, and 35.5% of world NAND flash production. SK Hynix, another South Korean company, accounts for 29.2% of global DRAM production, and 9.6% of world NAND flash production. In 2019, semiconductors accounted for over 50% of Samsung's operating profit, and this share can only be expected to increase as sales of other products stall. Gartner has projected that total global semiconductor demand will decrease by 0.9% for 2020, but that total revenue for memory chips should increase by nearly 14%.
South Korea is typically seen as a litmus test or bellwether for international trade. While overall exports may fall further in the months ahead, the crisis does present the opportunity for growth in some export industries. Partially resurgent exports, as well as the government stimulus, may put South Korea on relatively sound economic footing in the weeks ahead.