On September 23, 2019, the British Civil Aviation Authority (CAA) announced that one of the most well-known travel companies, Thomas Cook, had declared bankruptcy. This event drew attention to both the rights and the risks of the roughly 600,000 Thomas Cook customers who were stranded abroad. A 2015 European Union (EU) directive that came into force on July 1, 2018, provides a legal safety net for many of Thomas Cook's customers. An analysis of the details and practicalities related to the EU regulation, however, reveals underlying risks for not only customers but also for insurance companies across Europe.
In the days following the announcement of the insolvency of Thomas Cook's British parent company, German, Austrian, Dutch, and French subsidiaries successively filed for bankruptcy. The flights, resorts, and hotels booked by approximately 150,000 British, 140,000 German, 10,000 French, 4,600 Austrian, and many other European travelers were no longer financially covered, raising the question as to who is responsible for the retrieval and compensation of these customers.
Common travel insurance plans, which customers purchase before their trip, do not cover the risk of insolvency. In order to fill this gap, the EU established a regulation to guarantee the security of consumers. EU Directive 2015/2302, which pertains to package travel and linked travel arrangements, provides that EU member states must "ensure that organizers established in their territory provide security for the refund of all payments made by or on behalf of travelers insofar as the relevant services are not performed as a consequence of the organizer's insolvency." Per this regulation, member states must require travel companies to provide security measures for customers in case the company declares bankruptcy. Article 17 of Directive 2015/2302 also states that, in the event of a travel agent's insolvency, customers must be repatriated and provided with accommodations if necessary – free of charge. Furthermore, travel services that the customer did not receive must be refunded as soon as possible. Legally, this guarantees the safety of customers. In practice, however, states are encountering obstacles in fulfilling all of these duties.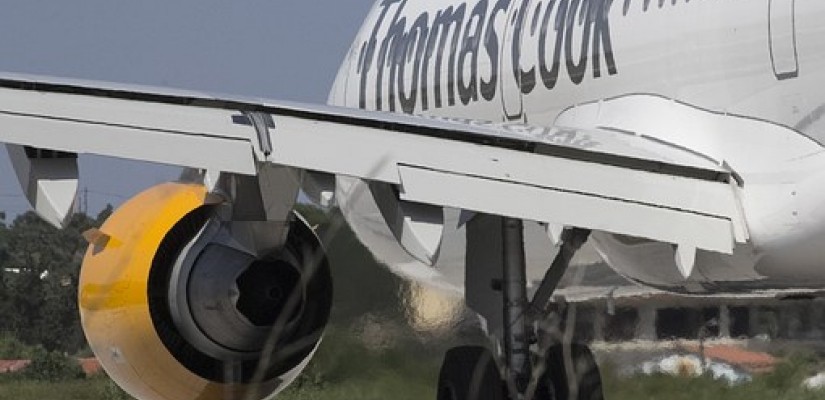 First and foremost, state governments must bring stranded customers back to their home countries without delay. Refunds for services not performed is a secondary concern. Commonly, insurance companies are appointed as liquidators to take care of these matters if a travel business like Thomas Cook files for bankruptcy. Allianz Insurance is responsible for Austrian customers, for instance, covering Austrian consumers with a total amount of 22 million euro ($24 million USD).
The amount of money allocated to this fund has been a topic of contention in Germany, where Zurich Insurance Group is responsible for Thomas Cook's customers. Zurich Insurance Group operates a travel insolvency fund with a maximum of 110 million euro ($121 million USD), as established by German law. Politicians of the German Green Party demanded a much higher amount, as this sum will not be sufficient to refund all German customers of Thomas Cook. Furthermore, these funds provide financial coverage for not just Thomas Cook customers, but all cases of travel business insolvency. A smaller German travel agency, Troll Tours, had already declared bankruptcy earlier in 2019. As Zurich Insurance Group's funds must be divided among customers of all insolvency cases from the fiscal year 2019, including both Troll Tours and Thomas Cook, the chance of appropriate refunding for consumers is significantly diminished.
Unlike European politicians, insurance companies are less likely to agree to an increase in the funds available for travel agency insolvency cases. Insolvency protection is not a lucrative business, which is why there are only a few insurance companies responsible for the entire German travel market. Travel behaviors and the travel industry have changed dramatically in the past two to three decades. The number of overall passengers has risen as has the number of low-cost airlines. Many consumers today book trips online and opt for individually-arranged flights with budget airlines and Airbnb rentals instead of package tours. As a result of these changing consumer trends and failure to adapt to these trends, traditional travel agencies, such as Thomas Cook, have lost their footing in the travel market. This can increase the risk of bankruptcy for agencies, which could result in losses for insurance companies. As the 2015 EU directive specifies, however, member states are required to ensure that consumers are provided with compensation in the event of a travel organizer's bankruptcy. Insurance companies, therefore, must offer travel insurance plans to consumers in each EU member state, inevitably raising the risk of financial loss for their businesses.