On October 25, 2019, thousands of demonstrators gathered in Harare to protest what they referred to as "evil" Western sanctions against Zimbabwe. The rally was sponsored and organized by the Zimbabwean government, however, leaving many onlookers to question if the demonstrations were intended to deflect blame for the country's economic troubles away from the government.
Zimbabwe's President, Emmerson Mnangagwa, blames sanctions from the United States (U.S.) and the European Union (EU) for Zimbabwe's ongoing economic crisis and accuses Western powers of supporting his political opponents. In a campaign to lift the sanctions, President Mnangagwa declared October 25 a public holiday and called on supporters to denounce sanctions imposed by the U.S. and EU. Supporters were bussed into Harare, offered food and beverages for their support, and provided with entertainment that included a concert and football match. Opposition party members from the Movement for Democratic Change (MDC) have criticized the government-sponsored rally as propaganda exercises designed to divert attention from the government's poor handling of the economy. On the same day, the U.S. imposed sanctions on Zimbabwe's State Security Minister, Owen Ncube, citing his involvement in human rights violations. As a result of the sanctions, Ncube is denied entry into the United States.
Many in Zimbabwe are disappointed that the departure of 37-year ruler Robert Mugabe did not bring about much positive economic change. Hopes that Mugabe's replacement, President Mnangagwa, would bring economic recovery were dashed as the political and economic environment in Zimbabwe deteriorated. Data from the International Monetary Fund (IMF) shows that inflation reached nearly 300% in August 2019 – the highest in the world at that time. Then in July 2019, Zimbabwe's Finance Minister, Mthuli Ncube, banned the publication of annual inflation numbers. Zimstat, Zimbabwe's statistics agency, is not expected to publish any new price data until February 2020. As a result of the economic situation, roughly five million Zimbabweans are dependent on aid. While Zimbabwe is indeed experiencing an economic crisis, its origins are likely not the fault of western sanctions.
Sanctions from the U.S. and EU do not target Zimbabwe as a whole, but rather specific individuals and entities within or linked to the government. According to the Office of Foreign Assets Control (OFAC), sanctions from the United States have been imposed since March 2003 as a result of "the actions and policies of certain members of the Government of Zimbabwe and other persons undermining democratic institutions or processes in Zimbabwe." This was later expanded to include immediate family members of any person whose property and interests in property are blocked as well as those who provide assistance to these individuals. Entities owned by targeted officials were also sanctioned. Ultimately, these sanctions remain in effect and now target President Mnangagwa along with over 80 members of the ruling party, Zimbabwe African National Union-Patriotic Front (ZANU-PF), on the grounds of election fraud and human rights abuses. Washington claims that the ruling party has not yet made substantial efforts to improve legislation or protect the human rights of Zimbabweans.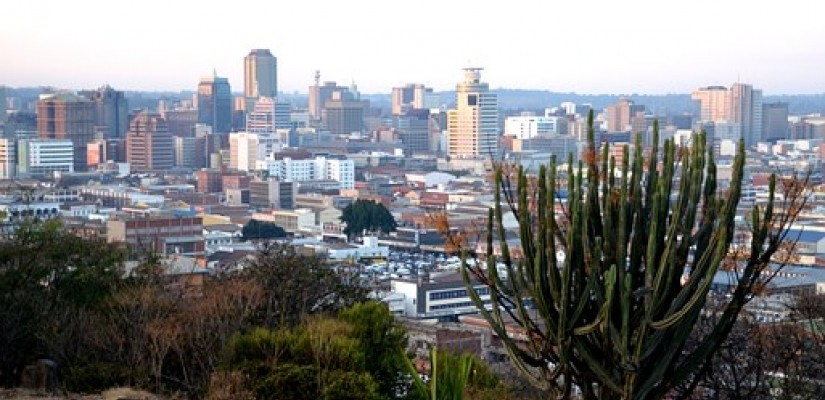 First imposed in 2002, EU sanctions on Zimbabwe were put into effect in response to an "escalation of violence and intimidation of political opponents and the harassment of the independent press." As of October 2019, EU sanctions consist of an embargo on weapons, ammunition, military vehicles and equipment that might be used for internal repression, as well as targeted travel bans and asset freezes that apply to 163 government-linked individuals and 31 government-associated entities. The EU sanctions also ban European companies from doing business with Zimbabwe's defense industries.
Sanctions from the U.S. and EU remain in place as a result of the Mugabe government's firm suppression of political opposition and activism. Mnangagwa's disputed election win in August 2018 was marred by allegations of vote-rigging and deadly violence. Since the election, numerous civilians have been killed in security crackdowns. Furthermore, the MDC was banned from holding countrywide protests over President Mnangagwa's handling of the economy in August 2019, on the grounds that demonstrations posed a security threat. Human rights groups have also reported over 20 cases of state security agents abducting activists in 2019. The government, however, denies any involvement in these abductions. 
The extent to which U.S. and EU sanctions assist the MDC is unclear, however, it is evident that President Mnangagwa and his government are attempting to divert blame for Zimbabwe's economic crisis. Mnangagwa's government should place greater emphasis on delivering sound economic policies, respecting human rights, upholding the rule of law, implementing security sector reforms, and ending corrupt practices.