As we enter the 2020s, the digital transformation of operations appears to be imperative for many businesses in order to stay competitive. Yet digitalizing operations may come with several stumbling blocks. Large corporations like General Electric (GE) and Ford have invested around $1.3 trillion into digital transformation programs, with several of them proving unsuccessful. A fruitful implementation of digitalization objectives should focus on streamlining the goals, strategy, purpose, as well as internal communication among employees.
Introducing the Digital Transformation
Digital transformation can focus on a broad variety of technologies. Mostly, the digital transformation of businesses entails traditional web technologies, software, cloud-based services, and mobile technologies and apps. More advanced digital transformation models focus on artificial intelligence (AI) tools, advanced machine learning methods like deep learning, or robotics. These technologies can be utilized to either support business operations (operations support-oriented) or to create new technology-based products (sales-oriented). Changing business and market demands can trigger such a digital transformation in a company.
Business Opportunities
With the advent of increasingly advanced technology, many companies may have to integrate these technologies into their business operations to some degree. This guarantees competitiveness and market opportunities. Additionally, data analytics and AI technology can help process large amounts of data, transcending human capability. Such technologies can increase the output of work and make operations more efficient, potentially at a lower cost.
Adaptability to Change: Digital Natives and Traditional Companies
The first step to digitalizing operations is to have a solid understanding of the company itself. Companies that have existed for a long time and are largely non-digitalized may find the digital transformation a greater challenge. Younger companies that were established during the digital era may have built their business concepts around digital products. For this reason, these younger companies may be able to adapt more rapidly to emerging technologies and face fewer transition risks.
Central questions that executives must ask while shaping their digitalization strategy include what digital technology to focus on, what new value the digital transformation can bring, how much to invest, and when to implement the strategy. Efficient and goal-focused internal communication is a key component to the successful realization of a digital transformation. A company should set out a transformation plan for employees in order to avoid miscommunication and confusion on the part of employees. This can become difficult in large corporations where cross-department communication can be intricate or slow.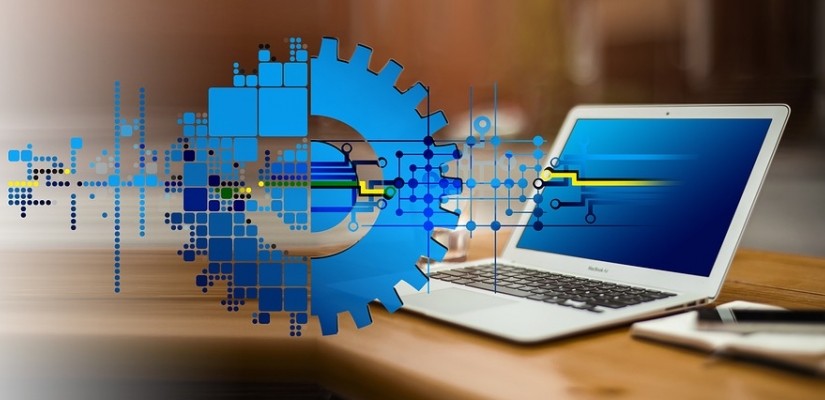 A Case in Point
The case of GE's digital transformation exemplifies some of these risks. GE aimed to create an Internet of Things (IoT) platform and establish itself as a leader in the digital software market in 2011. Furthermore, the company set up the sub-unit GE Digital in order to centralize technology-focused employees and business goals in 2015. This was a difficult undertaking due to GE's large size. The plan was to swiftly transform the entire company and aim for quick wins. However, instead of focusing on long-term goals, realistic profit expectations, and a viable timeline for the implementation of the digital transformation, GE found itself struggling. This goliath effort stifled long-term gains and quickly became a stumbling block for the company's senior executives. CEO Jeff Immelt's plan to restructure the company to focus on technology could not deliver revenue fast enough for some investors, and the company's stock price fell. Consequently, short-term profits were pushed to the center of the company's strategy, and eventually, the CEO resigned as a result of these shortfalls. In conclusion, a business transformation is prone to numerous risks. Therefore, evaluating a company's size and individual business model, laying out a tailored digitalization strategy, and communicating goals to employees are important steps to a successful digital transformation.
Central Points to Consider
In order to mitigate risks during the implementation of a digital transformation, companies should consider the following key points while creating a digitalization strategy:
The point of origin: How much does the company already rely on digital technologies?

The speed: How fast can the company be viably transformed?

The scope: How much of the company should be digitally transformed?

The goal and competitive advantage: What is the purpose of the digitalization, and how can the digitalization serve as a competitive advantage?

Human resources and communication: How should the business plan be communicated throughout the company? Who are the specialists that will be at the center of implementing the digital transformation?

Outsourcing: To what extent would the outsourcing of digital expertise be more profitable than the establishment of in-house expertise? Would outsourcing be a long-term or short-term goal? What are the costs associated with outsourcing vs. the establishment of in-house expertise?
Finally, streamlining efforts by asking these questions can help mitigate the many risks of the digital transformation of business operations.