The day before Indonesia's 74th anniversary of its independence, President Joko "Jokowi" Widodo announced his plans to move the country's capital. With parliamentary approval, the capital will move over 2000 kilometers away, from Jakarta on the island of Java to East Kalimantan on Borneo. The new capital will serve as the seat of government, while Jakarta retains importance as a business and economic hub.
Jakarta's metro area is home to over 30 million inhabitants and on track to surpass Tokyo to become the most populated city in the world. It is already plagued by issues such as overcrowding and is known for its notorious traffic jams. The country's Planning Minister, Bambang Brodjonegoro, estimates that traffic congestion costs the economy $6.8bn in lost productivity every year. Due to insufficient urban planning, 40% of the city does not have water pipe infrastructure and relies on the extraction of groundwater, making parts of the city prone to subsistence. Certain areas of Jakarta have sunk by 4 meters, creating a significant threat to building foundations. Nearly half of the city sits below sea level and rising waters from climate change create an even greater flood risk. Beyond these capacity issues, the government of Indonesia sees the move as an opportunity to spread wealth. Currently, the island of Java is home to 60% of the country's population and generates about 58% of GDP. Kalimantan, on the other hand, has 5.8% of the population and is responsible for 8.2% of GDP. Once the new capital is built, there are initial plans for 1.5 million government employees to move there. Apart from the driving factors of wealth and population distribution, East Kalimantan was selected because of the low risk of earthquakes and volcanoes, especially when compared to Java.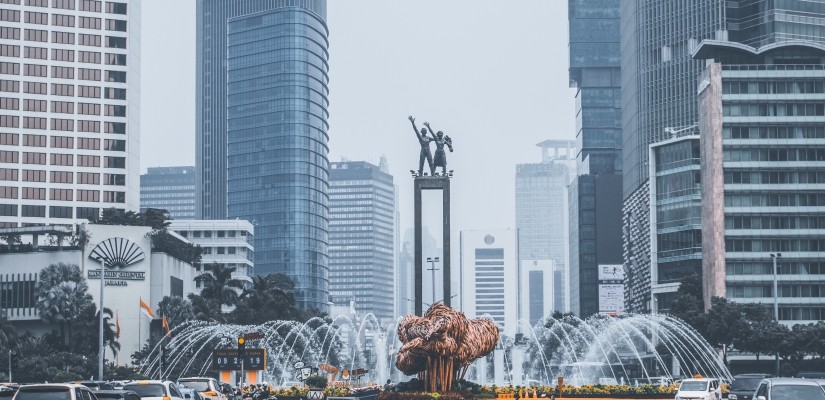 While Jakarta is certainly reaching its upper capacity as a city, there is a vocal contingent that does not support the move. There are major fiscal concerns as the entire project will cost an estimated $32 billion. These fears are exacerbated by a concurrent $40 billion urban regeneration plan for Jakarta. Indonesia has not reported a budget surplus in over ten years, and in 2018 reported a deficit equal to 1.76% of GDP. Furthermore, the country's debt-to-GDP ratio has increased from 23.0% in 2012 to 29.8% in 2018. The government hopes to quell these worries by asserting that the new capital will mainly be funded by state-owned enterprises (SOEs) and private sources, with only a small burden being borne by the state. In Kalimantan, there are local apprehensions regarding profiteering and speculation, as several real estate companies have already begun buying up land surrounding the new capital. Civil society is also alarmed by the destruction of forests which are home to diverse flora and fauna including the orangutan. The species is endemic to Borneo and Sumatra and has suffered major declines from palm oil plantations in recent decades. The Dayak, an indigenous group of Borneo, are also angered by the government's failure to consult them during the planning process. Lastly, there are concerns that the entire project will be plagued by many of the same issues as Myanmar's $4 billion planned capital, Nay Pyi Taw, which has become a white elephant for Myanmar. Nay Pyi Taw spans an area four times the size of London, but is inhabited by fewer than a million people, compared to 8.6 million in the British capital. While there are instances of comparatively successful planned capitals including Brasilia, Brazil and Canberra, Australia, the fate of the new, unnamed Indonesian capital remains to be seen.
Jokowi remains confident in his plan and asserted: "The [new] capital is not only a symbol of our nation's identity, but also a represents our nation's development… [and] for the sake of realizing an equitable and just economy."