South Korea is one of the world's most technologically advanced countries. The East Asian state is perhaps most well-known as the home of Samsung Electronics, which has contributed significantly to the country's domestic economic growth. Although South Korea is still struggling with a large income gap and its current trade dispute with Japan, it is now Asia's fourth-largest economy. This has raised the question of whether the country should retain or relinquish its status as a developing country at the World Trade Organization (WTO).
Developing countries enjoy a range of benefits from the WTO, which include extended periods of time for implementing international commitments and agreements. They also receive provisions for improved trading opportunities through greater market access. Furthermore, developing countries enjoy support that helps them carry out WTO work, manage disputes, and adopt technical standards. Finally, all WTO members are required to safeguard the interests of developing countries.
Members of the WTO can unilaterally declare themselves to be developing or developed countries. South Korea's move to change its WTO status from a developing to a developed country was mainly triggered by pressure from US President Donald Trump. President Trump has alleged that some states have taken advantage of their developing country statuses despite having healthy economies. Aside from South Korea, President Trump has specifically criticized China, Hong Kong, Brunei, Kuwait, Macau, Qatar, Singapore, the United Arab Emirates, Mexico, Brazil, and Turkey. President Trump aims to push China towards abandoning its developing country status by creating a peer-pressure environment. Thus far, Singapore, Taiwan, Brazil, and the United Arab Emirates have renounced their respective developing country statuses. South Korea, China's East Asian neighbor, adds to the pressure. While the US is likely to view China's abandonment of its developing country status as a strategic victory over its trade war opponent, it remains to be seen whether China will yield.
The US has proposed a number of criteria that would distinguish a developed country from a developing country. These include membership in the G20 and the Organization for Economic Cooperation and Development (OECD). Moreover, the US maintains that states should be treated as developed countries if they are classified as high-income countries by the World Bank and account for a minimum of 0.5% of global trade. Considering that South Korea meets all of these criteria, South Korean policymakers will find it difficult to argue that the state deserves to be treated as a developing country.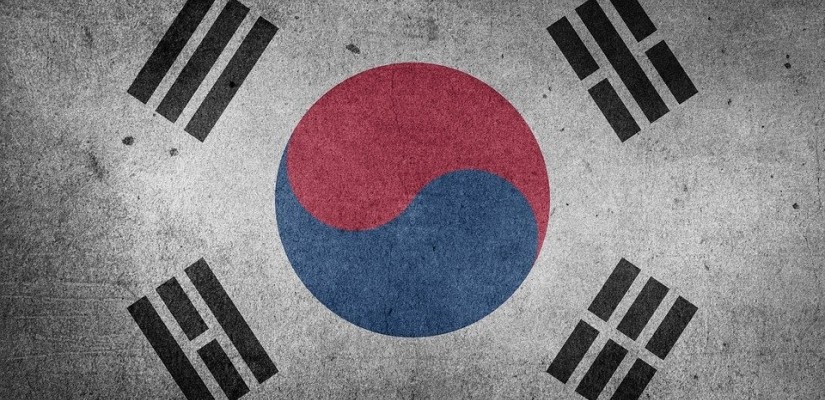 When South Korea joined the WTO in 1995, it proclaimed itself a developing country and has retained this status ever since, with the goal of developing and protecting its agriculture industry. One product of particular concern to South Korea is rice. Between 1995 and 2014, the WTO and the Uruguay Round Agreement of Agriculture exempted South Korea from tariffication of rice. In 2014, South Korea's special treatment expired, and the country opened its rice market through a tariff-rate quota on rice imports. Following the tariff calculation scheme provided by the WTO Agriculture Agreement, South Korea implemented a 513% tariff on rice imports over an annual quota of 409,000 metric tons.
This scheme allows South Korea to open its rice market while still protecting it from an overflow of imports. However, after South Korea's minister of finance, Hong Nam-ki, announced in October 2019 that the country is considering forfeiting its developing country status at the WTO, farmers voiced their concern about losing government support and facing greater market competition.
At present, the United States is one of South Korea's most important agriculture trading partners. In 2018, the US exported agricultural products (including beef and corn) worth $9.4 billion to South Korea. The US is the world's fourth-largest rice exporter, according to 2017 data from the Food and Agriculture Organization of the United Nations (FAO). Therefore, it may not be surprising that the US also exported more than 1 million tons of rice to the East Asian country since 1995. South Korean farmers are concerned that once South Korea gives up its developing country status, the US will take the opportunity to further open the domestic agriculture market to trade, weakening the competitiveness of domestic products and farmers.
In order to balance domestic supply and demand, the South Korean government plans to support its farmers by increasing its 2020 budget for the agriculture industry to $13 billion (15.3 trillion KRW) – the highest amount in 10 years. The state government in Seoul also aims to provide people who take up farming with a monthly allowance of up to $850 (1 million KRW). Critics, however, argue that this sum is not sufficient to stimulate the growth of the farming sector. Additionally, insurance programs will be reviewed to help sustain farming businesses. In an attempt to reassure farmers about future WTO-related developments, the government has stated that the new WTO status will only affect future trade negotiations and will not be retroactive. Furthermore, officials affirmed that the current tariff-rate quota on rice imports will remain effective.
Considering these challenges and opportunities, the South Korean government should focus on regulatory reforms and subsidies in order to ensure the quality, price stability, and appeal of domestic agricultural products on a South Korean agriculture market that could become more competitive. Foreign governments could see South Korea's new WTO status as an opportunity to review trade agreements. In October 2018, the United States Department of Agriculture released an analysis about targeting the South Korean market with US agricultural products. Considering that corn, beef, pork, food preparations, and wheat are the top import products in South Korea, foreign businesses could potentially focus on these products. Whether the domestic rice market remains stable after South Korea relinquishes its developing country status will largely depend on supportive domestic policies and future international trade agreements between South Korea and foreign partners.