The 2019 Hong Kong District Council elections are scheduled for November 24, 2019. The District Councils are low-level bodies that are typically charged with neighborhood affairs, but the importance of this election has risen dramatically due to widespread political unrest in the city. 
Hong Kong has been wracked by 24 straight weeks of unrest. The ongoing protests were triggered by the Hong Kong government's introduction of the Fugitive Offenders amendment bill, which would have allowed local authorities to extradite fugitives to mainland China. The bill came at a time when many Hong Kongers were already worried about diminishing autonomy in the region coinciding with an erosion of civil liberties. While the bill has been officially withdrawn, protests have morphed into a large-scale anti-government and anti-police movement. The protesters' Five Demands are as follows:
Full withdrawal of the extradition bill,

Establishment of an independent commission to investigate police brutality,

Retraction of the "rioter" designation for protesters,

Amnesty for arrested protestors, and

Dual universal suffrage for the Legislative Council and the Chief Executive.
There has been a significant escalation by both protesters and police in recent months creating increasingly deep divisions within society. The mounting violence has also raised concerns that the District Council elections may be postponed. 
The last local elections in 2015 were a resounding victory for the pro-establishment camp who ended up winning control of all 18 district councils. Traditionally, local elections have not been viewed as important and 60 pro-establishment candidates ran unopposed in 2015. This year, however, pro-democracy politicians are hoping to capitalize on widespread discontent towards Chief Executive Carrie Lam's government. The pro-democracy camp has fielded or supported candidates in nearly all 452 constituencies that make up the 18 District Councils. By securing victories in local elections, the pro-democracy camp hopes to gain more representation in the Election Committee responsible for electing the Chief Executive. In its present structure, the District Councils make up only 117 of the 1,200-member Election Committee. This model has been criticized by some for being systemically not representative and overtly pro-Beijing. These 1,200 members – in a population of over 7.3 million – are tasked with electing the most senior Hong Kong official from a list of candidates pre-approved by the Chinese Communist Party. Furthermore, other than the District Council representatives, the remaining members are allotted to business and societal interest groups that are largely pro-Beijing. Even so, the pro-democracy candidates hope that this election will function as a referendum on Carrie Lam's administration. A record 4.1 million Hong Kongers have registered to vote, with more than 386,000 individuals registered as new voters.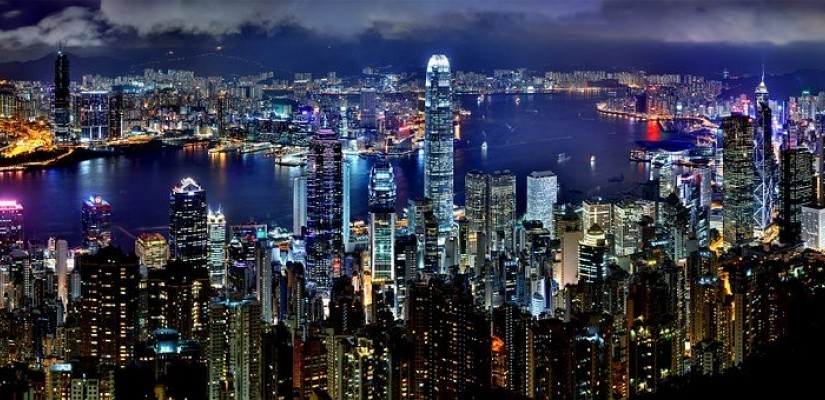 The run-up to these elections has already been quite dramatic with several candidates being attacked and their offices ransacked. Pro-democracy Labour Party member Stanley Ho suffered head wounds when several men beat him with metal poles. Andrew Chiu, convenor for the pro-democracy Power for Democracy party had a part of his ear bitten off when a knife-wielding man attacked him. Outspoken pro-Beijing lawmaker, Junius Ho, who has become a despised figure amongst protestors, was stabbed while campaigning in this district. Several other figures on both sides have suffered various levels of abuse. Furthermore, Joshua Wong, who gained prominence for his role in the 2014 Umbrella Revolution, was disqualified from running in these elections. Additionally, seven lawmakers from the pro-democracy camp have been arrested for allegedly interfering with other lawmakers to prevent them from attending a Legislative Council meeting in March 2019.
The government has formed a crisis management committee to decide if the polls will open as scheduled or if they will be affected by "riot, open violence, or any danger to public health or safety." If the election is postponed, lawmakers have been informed that it would be moved to Sunday, 1 December. According to electoral law, voting can only be postponed by a maximum of 14 days. While Carrie Lam has pledged to make sure elections will go ahead as scheduled, People's Daily, the Community Party mouthpiece asserted "only by supporting the police force decisively putting down the riots can [Hong Kong] return to peace and hold fair elections."