On August 5, 2019, the government in India revoked Article 370 of the constitution which granted autonomy to Jammu and Kashmir, a notoriously contentious state in the north of India. In anticipation of violent uprisings, the Indian government deployed tens of thousands of troops to reinforce the 500,000 already there. Since the deployment, reports have indicated a spike in protests and arrests in the region with many worried that tensions will escalate further. The Supreme Court of India has said that it will hear challenges to the revoking of Kashmir's autonomy starting in the first week of October 2019.
The region of Kashmir is incredibly significant, as it is situated where three powerful countries come together: India, Pakistan, and China, with each country controlling part of this territory. Although administered by majority-Hindu India, the state of Jammu and Kashmir is home to a majority-Muslim population. Both India and Pakistan lay claim to the region but rule it in part and have fought three wars over its control. Established in 1972, the "Line of Control" now separates Indian-administered Kashmir from Pakistan-administered Kashmir. Kashmir has been host to armed rebellions since 1989 and separatist militants have been clashing with Indian security forces for years. Conflict over the region has claimed some 45,000 lives.
In 2017, India's ruling nationalist Bharatiya Janata Party (BJP) launched "Operation All Out" intending to remove armed groups from the region. On February 14, 2019, a suicide attack killed 40 Indian security forces in Indian-administered Kashmir. The terror attack, claimed by the Pakistan-based Jaish-e-Mohammed, was followed by airstrikes and a dogfight between Indian and Pakistani jets. India blames Pakistan for stoking radical Islamic terrorism in the region.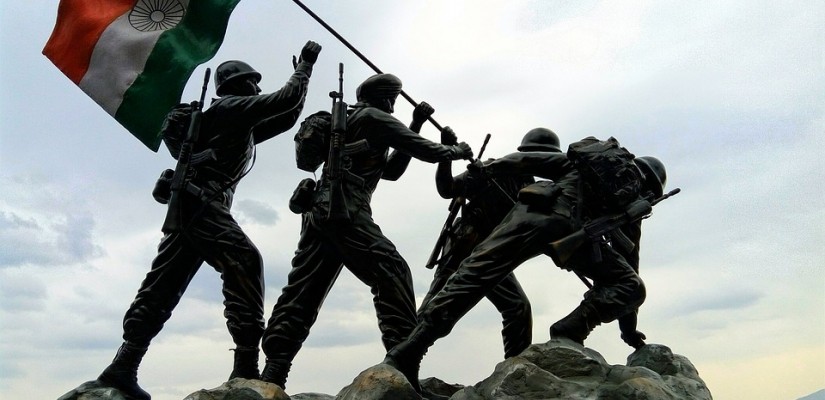 On August 6, 2019, India's Parliament passed the Jammu and Kashmir Reorganization Bill, formally reversing the state's autonomy. This move revokes the state's right to its own constitution and autonomy to make laws on all matters except foreign affairs, defense, and communications. The region will be formally divided into the Union Territory of Ladakh and the Union Territory of Jammu and Kashmir. Indian Prime Minister Narendra Modi supported the decision stating that the reform would open up Kashmir's economy to the benefit of all. To prevent anticipated resistance, thousands of additional security forces were deployed to the region. This military lockdown implemented a curfew, restricted the movement of citizens, and shut down telecommunications and internet.
At least 500 protests have occurred in Kashmir since the Indian government stripped the region of its autonomy and imposed the military lockdown. Some local residents have refused to resume normal routines in an act of defiance. At least 4,000 people have been detained, including businessmen, academics, politicians, and activists. Over 150 people have reported injuries from tear gas canisters and pellets, as allegations of police brutality are widespread. There are also fears that the military lockdown will insight violent protests in the region and lead to a larger conflict. Neighboring Pakistan has shown signs of solidarity with the protesters in Indian-administered Kashmir.
On August 26, 2019, Pakistan's Prime Minister, Imran Khan, called for UN action in Kashmir, given the risk of war between the two nuclear powers. Prime Minister Khan has ruled out peace talks with India, believing that only the international community can create a peaceful solution. India's Prime Minister Modi has rejected third-party mediation. Prime Minister Khan has also warned that war between India and Pakistan will have grievous consequences for the entire world. Additionally, the region's agricultural and manufacturing industries have suffered a great deal as a result of the hostilities, and the potential for tourism has been left relatively untapped. Many shopkeepers and business owners have closed their doors, either in protest or seeking safety from the unrest.
Despite rising tensions, conflict in Kashmir is avoidable. The international community must take the threat of escalation in Kashmir seriously before it is too late. As it stands, Kashmir is stuck in a vicious cycle of uprisings, followed by military responses, leading to more radicalized citizens. Nevertheless, the cycle is not new nor is it exclusive to Kashmir. Dialogue must be restored to prevent further conflict between the two nuclear powers.