While financial technology, or fintech, is booming in Asia, another continent is also using the advantages of technological innovations to facilitate growth in the financial sector. Africa's fintech sector has grown significantly in recent years. African fintech businesses have raised $320 million in funding since the beginning of 2015. In 2017, the number of fintech companies in Africa had reached 491. A year later, in 2018, fintech growth proved particularly successful as 210 African fintech start-ups were able to raise $334.5 million in funding. A closer look at fintech in Africa reveals that Nigeria, South Africa, and Kenya are home to the largest fintech sectors on the continent. Reviewing Kenyan fintech innovations is particularly relevant since local fintech innovators have successfully responded to local market demands and paved the way for further fintech expansion.
Kenya has been able to establish the technological foundation for fintech innovation in the last ten years. Under the Vision 2030 development program, Kenyan leaders aim to foster industrialization, innovation, economic growth, social security, and political stability. In order to become a key player in the global digital market, Kenya installed four additional fiber-optic sea cables between 2009 and 2016. These enhance internet connectivity and reduce costs for consumers and companies. Kenya also seeks to increase the use of smartphones in the country in order to provide a platform for fintech innovation. Estimations suggest that mobile penetration (the number of active sim cards in relation to the total population) is approximately 100% and about 45.5% of all phone users possess smartphones in Kenya.
One of the most successful fintech innovations in Kenya is M-Pesa by telecommunications company Vodafone and domestic mobile networks operator Safaricom. M-Pesa is a mobile payment service that offers customers a range of financial services, including money transfers, loans, deposits, and savings. What makes M-Pesa particularly useful to customers is the fact that money can be transferred via text message, granting access to the service to anyone with a mobile phone. While developed countries often rely on smartphone-based online banking services, in 2007 Vodafone and Safaricom recognized that not all Kenyans had smartphones. They responded to local market demand by instead investing in mobile phone-reliant services.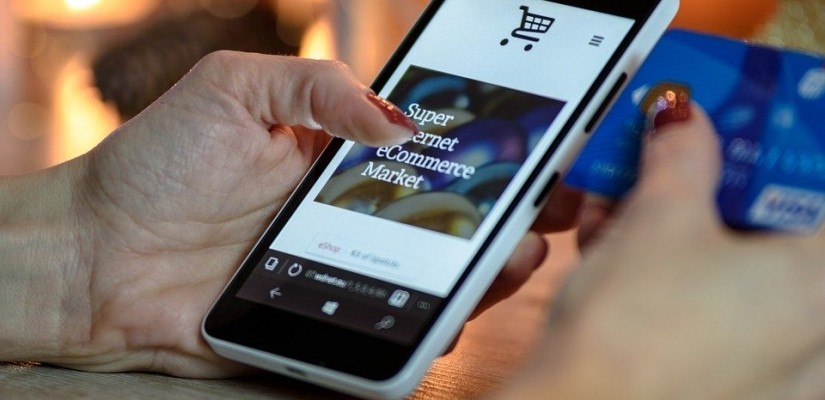 Building on the success of M-Pesa, Safaricom has made efforts to expand its range of products. In 2016, the Kenyan mobile networks operator introduced the mysafaricom app for smartphones, which granted users access to M-Pesa and Safaricom services. The business later added the ability to make payments via QR codes. In mid-2017, M-Pesa 1 tap was launched, which allows customers to make transactions with one tap using a near-field communication (NFC) card, and NFC wristband, or an NFC phone sticker.
M-Pesa proved highly popular in Kenya and was subsequently adopted in other countries like Tanzania, South Africa, Afghanistan, India, and Romania. By 2010, three years after M-Pesa was introduced, 70% of Kenyan households and 50% of the poorer population living in remote, rural areas were utilizing the service. In 2019, over 22.6 million people in Kenya used M-Pesa. The Central Bank of Kenya has tracked the growth of mobile transactions since the emergence of M-Pesa and has concluded that mobile financial services were the most popular among customers. M-Pesa's popularity is largely based on the fact that it gives millions of people in a commonly cash-based society access to professional financial services.
The popularity and many benefits of mobile and internet banking have pushed traditional branch-based banking into the background. As fintech solutions become more popular, an increasing number of people gain access to banking services. The Kenyan government appears to view this as a positive development and intends to continue encouraging fintech growth. Yet it also aims to exert regulatory control over the domestic financial market. In 2015, the Central Bank of Kenya warned against the use of bitcoin and other cryptocurrencies, arguing that they are not secure since transactions are largely anonymous. In 2018, Kenya's government took a step towards controlled fintech growth and announced that it will establish a regulatory sandbox. Regulatory sandbox programs allow fintech start-ups to test out their business ideas with the supervision of government authorities, creating a safe and enabling environment for businesses and consumers.
In conclusion, these developments show that fintech solutions must adapt to local markets and demands in order to prove successful. M-Pesa is a prime example of this. With the launch of the regulatory sandbox program, the fintech market in Kenya has the potential to grow further. As a consequence, operational efficiency and service automation will increase as well. As these developments unfold, however, the Kenyan government should not only enforce regulatory mechanisms but also enhance cybersecurity measures in order to mitigate risks for businesses and customers.