For many manufacturers looking for an alternative location to China, whether because of rising wages in China or due to the trade war between the U.S. and China, Cambodia would appear to be an attractive alternative. Indeed, Cambodia offers substantial benefits, including low labor costs, corporate tax exemptions, and exemptions on profits. Additionally, in most sectors it is legal under Cambodian law for companies to be 100% foreign-owned, and the country has passed laws that protect investments from regulated prices and nationalization. These economic policies are at least partially responsible for the steady growth that Cambodia has experienced during the past 30 years, at a rate of roughly 7% per year. Despite the fact that Cambodia has endeavored to make itself open to business and foreign investment, Cambodia's undemocratic activity and human rights violations create significant financial risks for investors.
The Vietnamese Army toppled the Khmer Rouge in 1979 and installed Hun Sen as Cambodia's leader in 1985. Despite an electoral defeat in 1993, he refused to step down and has remained in power ever since. His government has been accused of stifling the press, forcibly driving people from their land for the benefit of wealthy individuals and corporations, and detaining political dissidents on spurious charges. Due process is nonexistent, as the courts are alleged to be rubber stamps for Hun Sen's government. In 2017, the Supreme Court of Cambodia dissolved the Cambodia National Rescue Party (CNRP), the primary opposition party to Hun Sen's Cambodian People's Party (CPP). The dissolution ultimately paved the way for the CPP to win all 125 parliamentary seats in the 2018 elections. A number of CNRP members were banned from Cambodian politics and the CNRP's then-leader, Kem Sokha, remains on house arrest awaiting trial for treason. Hun Sen has said that any criticism of him or his party is a form of treason.
These undemocratic activities and human rights violations are causing some trade partners to reconsider their relationships with Cambodia. The European Union (EU) has led the way in this initiative. Currently, Cambodia benefits from the EU's Everything But Arms (EBA) initiative, which allows designated Least Developed Countries (LDCs) to import any goods (other than weapons and ammunition) into the EU without tariffs or quotas. The EU launched a fact-finding mission in 2018 and, finding significant labor and human rights abuses, initiated proceedings to remove Cambodia from the list of countries that receive EBA access. In response, Cambodia made some concessions; it released opposition leader Kem Sokha (although he remains on house arrest and still faces treason charges) and unbanned two media companies - Radio Free Europe and Voice for America. These compromises may not be enough to save Cambodia's EBA status, especially as Hun Sen maintains a commitment to the use of undemocratic tactics in order to ensure that political power remains consolidated in himself and his family. Cambodian government officials appear to be treating the loss of EBA status as an inevitability, and Hun Sen himself has made statements downplaying its potential economic effects, maintaining that China, which has already made significant investments in Cambodia, will help mitigate any economic losses that may result. The EU must decide whether to wholly or partially suspend Cambodia's EBA status by February 2020.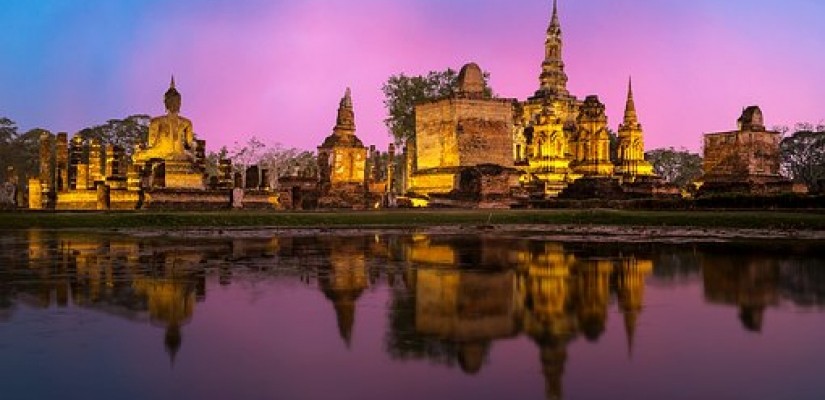 The U.S., while not pursuing the issue as aggressively as the EU, has also taken some steps to condemn Cambodia's behavior. In early 2019, Senator Ted Cruz introduced a bill directing the executive branch to report on Cambodia's classification under the Generalized System of Preferences (GSP), which provides duty-free access to imports on products from developing countries. The U.S. House of Representatives addressed the issue as well, debating a bill requesting that the President impose sanctions on Cambodia in order "to promote free and fair elections, political freedoms, and human rights in Cambodia." The requested sanctions would be directed at senior Cambodian government officials and others responsible for undermining democracy and committing human rights violations. Notably, though, the bill explicitly precluded imposing any barriers to the importation of goods from Cambodia. While neither bill has yet passed into law, they both appear to have bipartisan support, which lends credence to the inference that there is some political will to sanction the Cambodian government for undemocratic activity and human rights violations. Other factors unrelated to Cambodia's human rights problems may also signal a deteriorating relationship between the U.S. and Cambodia, including Cambodia's increasingly close relationship with China, as well as allegations that companies are routing Chinese goods through Cambodia in order to evade U.S. tariffs. These factors, though unrelated to Cambodia's human rights record, may make President Trump more likely to sign a sanctions bill should it reach his desk.
Neither the EU penalties nor the U.S. sanctions are guaranteed to come to fruition. They do seem likely, though, as Hun Sen has remained defiantly committed to his course and has begun discussing contingency plans should the relationships further deteriorate, and both the EU and the U.S. appear to have the political will to take action. Given Cambodia's poor record of democratic governance and human rights protection, combined with the likelihood of penalties and sanctions, investors should take caution when considering investment in this Southeast Asian country.