Current Situation
U.S.-Turkey relations have undergone an immense stress test during the month of October 2019. Within a span of nine days, the United States both imposed and withdrew sanctions on the Republic of Turkey. The imposed sanctions and their subsequent withdrawal were associated with Turkey's assault on Kurdish military forces in Northeastern Syria. While U.S.-Turkey relations appear to be convalescing, it remains unclear how lasting this shift will be. U.S.-Turkey relations have been on a downward trend since 2013 and are still at risk of further degradation.
An Evolving Relationship
The contemporary relationship notwithstanding, the United States and Turkey have been longstanding allies. Turkey joined NATO in 1952 and was an essential partner during the Cold War, housing nuclear missiles for the United States during its standoff with the Soviet Union. Moreover, Turkey is a strategic ally in the Middle East, allowing the U.S. to use its military bases for regional operations, such as those launched regularly from Incirlik Air Base. Despite such substantial cooperation, a multitude of events have contributed to the diminishing relationship between the two allies. While examples are numerous, there are three key issues that largely encompass the worsening relationship.
The Gulen Movement
Firstly, Turkey accuses the United States of sheltering Fethullah Gulen and aiding what Turkey refers to as the Fethullah Terror Organization (FETO). Fethullah Gulen is the alleged mastermind of the July 2016 coup attempt that nearly removed President Recep Tayyip Erdogan from power. The United States has thus far refused to extradite Mr. Gulen from his home in Pennsylvania. Some would argue that Turkey's imprisonment of American Pastor Andrew Brunson was in response to the United States' refusal to extradite Gulen. The trial of Pastor Brunson became a high-profile case when U.S. Senator Thom Tillis advocated for his release and President Trump threatened sanctions against Turkey if the pastor was not set free.
S-400s, F35s, and Russia
Another critical factor that has altered U.S.-Turkey relations is Turkey's perceived shift toward cooperation with Russia. Turkey received considerable backlash from its NATO allies in December 2017 when Ankara agreed to purchase Russia's S-400 air and missile defense system over the U.S.-made and NATO-operated MIM-104 Patriot system. While Turkey argues that the deal was purely transactional, the United States raised concerns around Ankara's growing cooperation with Moscow and the Russian system's inability to operate in tandem with other NATO equipment. Turkey refused to abandon its agreement with Russia and the United States subsequently removed Turkey from the F-35 Joint Strike Fighter Program in July 2019, sparking further resentment from Turkey which had helped to manufacture the aircraft.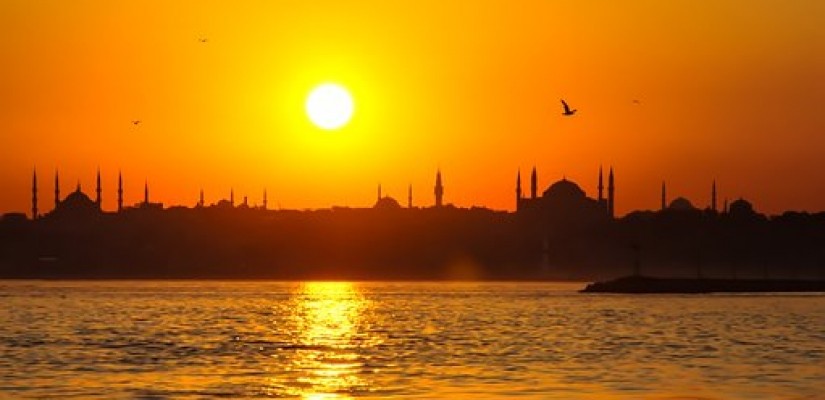 The U.S.-YPG Alliance
Lastly, and perhaps the most controversial factor, is the United States' alliance with the Kurdish People's Protection Units (YPG) in Syria. In the fight against the Islamic State (ISIS), the United States had provided military support to the YPG-led Syrian Democratic Forces (SDF). This alliance is deeply troubling to Turkey, which views the YPG as an extension of the Kurdistan Workers' Party (PKK) terrorist organization. The United States' support of the YPG in northern Syria had long aggravated Turkey until October 7, 2019, when President Trump announced a full withdrawal of U.S. troops from Syria, allowing for a Turkish assault into YPG-held territory.  
The Role of Sanctions
On October 14, 2019, in response to the Turkish advance into northern Syria, the U.S. Department of the Treasury's Office of Foreign Assets Control (OFAC) levied sanctions against Turkey's Minister of Defence, Hulisi Akar, Minister of Energy and Natural Resources, Fatih Donmez, and Minister of Interior, Suleyman Soylu, as well as Turkey's Ministry of National Defence and Ministry of Energy and Natural Resources. President Trump also raised steel tariffs back up to 50% and canceled negotiations for a $100 billion trade deal with Turkey.
The sanctions were lifted just nine days after a ceasefire agreement that allowed SDF forces to withdraw, yet this removal is conditional upon the continuation of peace between the sides. It remains to be seen if the ceasefire is indeed "permanent" as Turkish officials have indicated. President Trump has warned that he will reimpose the sanctions if Turkey fails to honor its obligations to protect religious and ethnic minorities. This is not the first instance in which President Trump has ordered sanctions against the NATO ally, and it is entirely plausible that sanctions will be re-imposed in the future.
U.S. sanctions on Turkey have already taken a toll on its economy, contributing to a recession. Particularly detrimental to the relationship between the U.S. and Turkey, sanctions present compliance challenges and the risk of lost revenue for not only Turkish companies but foreign businesses operating within Turkey as well. In response to the sanctions, Volkswagen AG has delayed approval of a new car plant in Turkey, and TransAtlantic Petroleum Ltd., an American company, has been faced with the difficult task of navigating compliance issues.
Conclusive Thoughts
Ultimately, the condition of U.S.-Turkey relations largely depends on Turkey's actions in northern Syria moving forward. Should fighting break out once again, the Trump Administration would likely reimpose economic sanctions on Turkey, further damaging an already fragile relationship. Stability in Syria has thus far been a rare phenomenon. Therefore, the outlook for improved relations appears to be rather inauspicious.