With the rise of China's Belt and Road Initiative (BRI) and Japan's attempt at revitalizing its own stagnating economy, Southeast Asia has become an increasingly crucial region for both countries' foreign policies and development plans. Viewed as their strategic backyard, the region encompassing the Association of Southeast Asian Nations (ASEAN) has become the site of intense competition between China and Japan for infrastructure investment as companies from the two countries have bid for a wide variety of projects, especially in high-speed rail (HSR). Although BRI is indeed a massive Chinese government-backed initiative that involves over 150 countries spanning the world as of 2019, Japanese corporations have been seriously investing in Southeast Asia since the 1970s. Yet the two countries' development frameworks differ in some key respects and are not necessarily diametrically opposed to one another.
Chinese and Japanese investments address the ASEAN regional bloc's infrastructure gap as its growing economy and population have helped increase demand for energy, financial services, manufacturing, transportation, and telecommunication platforms. As a region, ASEAN's GDP is USD 2.8 trillion as of 2018, and by 2050 is estimated to be the 4th largest economy in the world. Between 2015 and 2050, some 200 million people are expected to relocate to larger cities, thus driving urbanization. ASEAN foreign direct investment (FDI) flows rose from USD 123 billion to a record USD 137 billion from 2016 to 2017. At the same time, according to one ADB report, Southeast Asian countries still need another USD 2.8 trillion in infrastructure investment by 2030. Two major countries helping to fill this need are China and Japan, with Japan currently in the lead as of 2019 with USD 367 billion in pending projects, and China with around USD 255 billion, according to Fitch Solutions.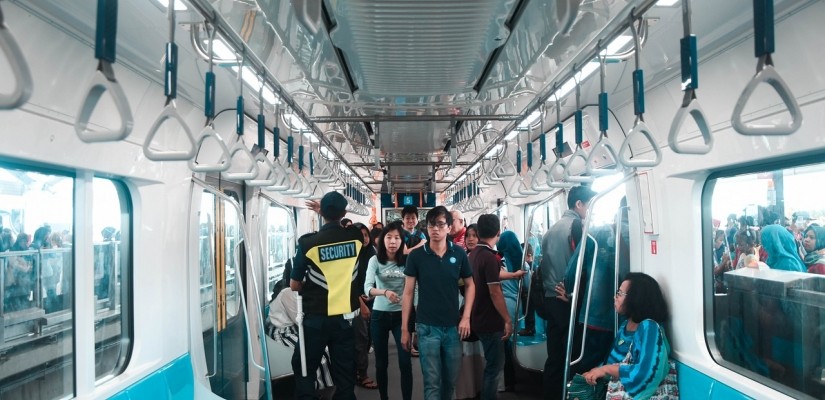 While Japan is a smaller country, it has been investing in the region for decades. By the early 1970s, it was already one of Southeast Asia's most important trading partners and investors, which had its roots in wartime reparations followed by development aid to various ASEAN countries based on the 1977 Fukuda Doctrine which emphasized economic ties with Southeast Asia and avoiding political entanglement. Due to Japan's economic slowdown beginning in the 1990s, and China's increased economic and political presence in the region after 2012, Japan has had to revitalize its presence. In 2013, the Abe administration announced the Japan Revitalization Strategy, which included investing in the global infrastructure market. First proposed by Prime Minister Shinzo Abe in 2006, the United States in cooperation with Japan announced the "free and open Indo-Pacific" (FOIP) initiative in 2017. This initiative is meant to promote Japan's partnerships in the region and act as a strategic balance to China. In 2015 Japan also unveiled its USD 110 billion Partnership for Quality Infrastructure (PQI) in order to maintain its economic presence in the face of China's BRI, emphasizing the efficiency and high quality of Japanese infrastructure projects.
Meanwhile, China's investment in the region is much more recent, accelerating with the ASEAN–China Free Trade Area signed in 2002 and progressing in 2013 with the announcement of BRI. Unlike the PQI which emphasizes private partnerships, Chinese projects are usually led by massive state-owned enterprises (SOEs) that offer lower-cost products, often assisted by government subsidies. Chinese infrastructure investment has also stressed land-based rail links through mainland Southeast Asia, with rail projects connecting southern Chinese cities to countries such as Laos, Vietnam, and Myanmar, often under the BRI banner. A pan-Asian railway extending from Kunming, China to Singapore is also underway. Despite these efforts, haphazard implementation, poor infrastructure quality, and unfamiliarity with local conditions have caused some backlash against BRI-funded projects.
Nevertheless, with both countries expanding their investments throughout the region, Japanese and Chinese corporations inevitably collide. As Indonesia has sought to develop its infrastructure, Chinese and Japanese companies both bid on an HSR project in 2015 meant to connect Bandung to Jakarta. Despite years of feasibility studies and negotiations, Japan lost the project to a Chinese company which promised faster construction time and offered to finance the project on its own. Thailand is another battleground for China and Japan. In one 2018 project that was supposed to involve cooperation between the two countries and connect Thailand's international airports, the two Japanese companies originally involved with bidding eventually left the project citing risk issues, despite Japanese government attempts at increasing Chinese and Japanese collaboration in the country. Regardless, many believe that the China-Japan competition (and cooperation) is beneficial for the ASEAN bloc as a whole. Increased investment would help develop Southeast Asia's poorer regions, create more efficient modes of transportation, and enhance regional integration through high-speed rail.